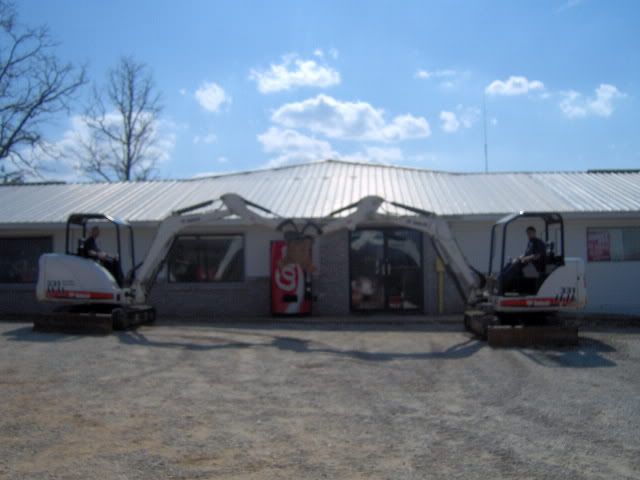 Midway Rental & Outdoor Equipment
Eldon 573-392-1611 & Sunrise Beach 573-374-6671

To ask questions or make reservations, please call us.
In Eldon we are open 7:30 to 5:00 Monday-Friday & 7:30 to 1:00 Saturday.
In Sunrise we are open 8:00 to 5:00 Monday-Friday & 8:00 to 1:00 Saturday.



As you can see, we are waiting for you to call or come in!!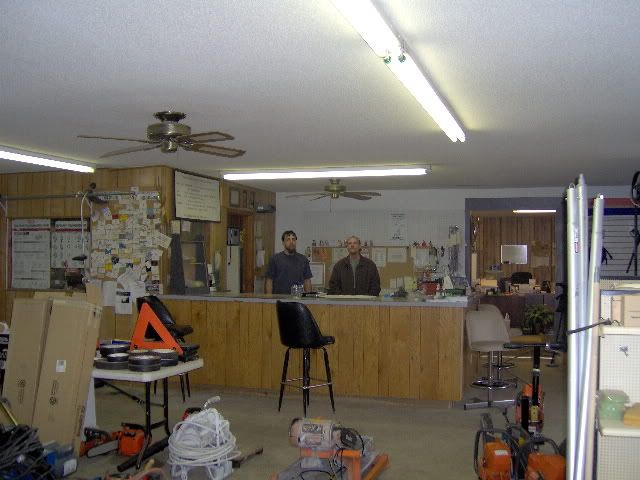 What is a rental period?

Half day- Any 4-1/2 hours during store hours (not overnight)
All Day- Up to 24 hours or out overnight (except big equipment)

Big Equipment- Keep unit 24 hours and use up to 8 hours on hour meter.

Week rate- Pay for 3 days and keep 5 days or
Pay for 4 days and keep for 7 days

Month rate- Pay for 3 weeks and keep for 4 weeks
(based on a 7 day week)

We charge for all time out!



Please remember to always call before you dig
Call 1-800-DIG-RITE (344-7483)
They come out and mark electrical and phone lines,
There is no charge and it could save you $$$
Its the law!!





Our Equipment
If you don't see what you're looking for, please call us
we might have it. 573-392-1611 or 573-374-6671

Air Compressors & Accessories

Electric Compressors 4 or 6 cfms
Towable Compressor 185 cfms
Jack Hammers 60# or 90#
Rock Drills
Floor Scrapper
Nail Guns - Framing, Trim and Roofing
Hoses in 50' sections

Concrete Equipment

Brick Saw - gas powered
Concrete Mixers - electric and gas powered
Mortar Mixer
Concrete Saws - hand held and walk behind
Power Trowels - 36"
Shaft type vibrators
Concrete chutes 16' long
Misc. hand tools for rent or for sale
Plate Compactor
Jumping Jack
Vibrating Roller for Skid steer
Chipping Hammers 35#
Electric Jack Hammer 60#
Jack Hammer for Skid steer
Hammer Drills 3/8" to 4" bits

Earthmoving Equipment
We supply trailers for this equipment, most can be towed by a full-size 1/2 ton pickup,
but others require a 3/4 ton. All trailers need a 2" ball.

2-man Post Hole Diggers
1-man Towable Post Hole Digger
Trenchers 24" deep
Walk Behind Bobcat on tracks
Bobcat Skid steers 2 sizes 753 or 863
Bobcat with steel tracks
Mini Excavators 2 sizes 316 or 331
John Deere small backhoe
Kubota small backhoe
Case 580 Backhoe (must be delivered)
Attachments for Bobcats
Landscaping Rake
Vibrating Roller
Rock Breaker
Post Auger
Broom
Forks


Floor & Wall Care

Sheetrock Jacks
Airless Paint Sprayer
Acoustic Outfits
Carpet Iron
Carpet Knee Kicker
Power Stretcher
Linoleum Roller
Carpet Cleaner
Shop Vacs
Floor Grinders
Floor Sanders drum or vibratory
Ceramic Tile Saws
Miter box Saws electric
Wall Paper Steamer

Forklifts

High lift, Gehl 553 reaches up to 34'
this has to be delivered
we can offer forks, truss jib or a work basket

Ladders

Extension Ladders 16' to 40'
Step Ladders 6' to 16'
Walk boards 24' x 12"


Lawn & Garden

Aerators walk behind or towable
Hedge Trimmer gas powered
Lawn Roller towable
Limb Chipper towable
Leaf Blowers hand and back pack
Log Splitter
Mowers- Outback self propelled 24" cut
Pruning Saw 8'
Seeder / Slicer verticut
Straw blower
Stump grinder
Thatcher / Power Rake
Tillers front or rear tine

Plumbing Equipment

Power Washers cold and hot water
Pipe cutting and threading tools
Sewer snakes / augers
Pumps submergible
Trash pumps

Scaffolding & Aerial Lifts

Baker Scaffolding 6x3x6
Scaffolding 5x7x5
Walk Boards 7'
Wheels
Leg Levelers
Aerial lift towable 34' reach
Aerial lift 4wd 40' reach
Scissors Lift hard surface only 20'

Miscellaneous Equipment

Automotive tools
Metal shears or nibblers
Appliance Dollies
Drills 3/8 or 1/2
Generators 3000 & 6000 watts
Propane Heaters
Handyman Jacks
Hydraulic Jacks
Builders Levels
Sandblasters 300#
Belt Sander
Trailers
Stock Trailer
Welders

If you don't see what you are looking for, please call.

Eldon 573-392-1611 & Sunrise Beach 573-374-6671